Custom High Glossy Embossed Silver Logo Self Adhesive Aluminum Label Metal Logo Nameplate
FOB Price: US $ 0.15-0.6 / Piece
Min. Order: 500 Pieces
Usage: Commerce Gift, Collection, Personal Decorations, Office Decorations
Type: Decoration
Style: European & American
Processing: Machinery
Suitable for: Office
Color: Customized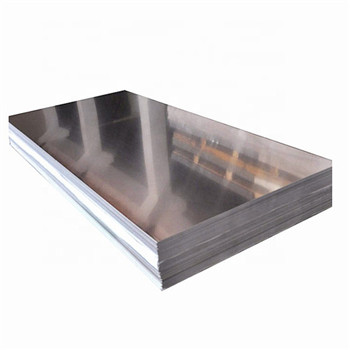 China Manufacturer Industrial Custom White Square Zirconium Oxide Zro2 Zirconia High Aluminum Oxide Al2O3 Alumina Ceramic Plates
FOB Price: US $ 0.9-10 / Piece
Min. Order: 1 Piece
Application: Refractory, Structure Ceramic, Industrial Ceramic, Wear Resistance
Material: Alumina Ceramic
Type: Ceramic Plates
Product Name: Alumina Ceramic Plates
Forming Methods: Tape Casting, ISO Pressed, Dry Pressed
Optional Color: White, Ivory, Pink, White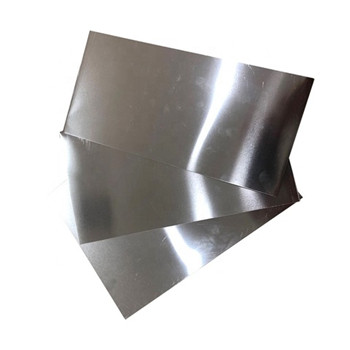 Custom Die Casting A356, ADC12, A380 Gravity Casting Aluminum Plates
FOB Price: US $ 1 / Piece
Min. Order: 1000 Pieces
Die Casting Machine Type: Cold Chamber Die Casting Machine
Die Casting Method: Precision Die Casting
Application: Machinery Parts
Machining: CNC Machining
Material: Aluminum Alloy
Surface Preparation: Baking Paint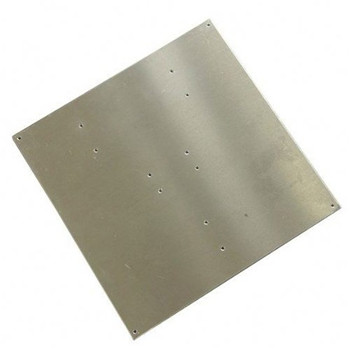 Factory Custom Fashion Antique Design Embossed Logo Printing Aluminum Metal Nameplate for Decoration
FOB Price: US $ 0.1-1.5 / Piece
Min. Order: 500 Pieces
Usage: Home Decorations, Collection, Personal Decorations, Sport Decorations
Type: Decoration
Style: European & American
Processing: Machinery
Suitable for: Outdoor
Color: Silver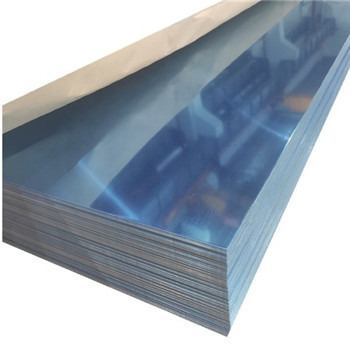 Custom Anodized Metal Printing Aluminium Logo Plate with 3m Adhesive Printed Metal Sticker Aluminium Label Logo
FOB Price: US $ 0.18-0.2 / Piece
Min. Order: 1000 Pieces
Condition: New
Certification: ISO9001, ISO, CE
Application: Electronic Products, Gift Packaging, Furniture Fur
Location: Product
Shape: Custom Made
Form: Custom Made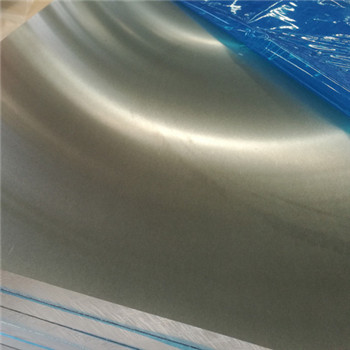 Custom School Hospital Office Hotel Room Sign Nameplate Curved Metal Aluminum Acrylic Door Plaque Floor Directional Wayfinding Braille Metal Frame Plate Sign
FOB Price: US $ 8-60 / Piece
Min. Order: 5 Pieces
Pruducts Name: Double Layour Toilet Sign with Ada Braille Sign
Certificate: Ce, RoHS, ISO9001, ISO14001
Size/Thickness: Customerized
Logo: OEM or Custom Design
Lead Time: According to The Cargo Quantity
Technology: Printed, Embossed,Silk Screen,etc.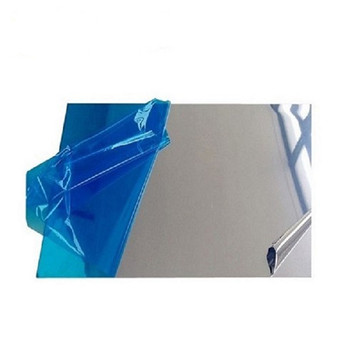 Custom Aluminum Extrusion Profile Extruded Flat Thin Plate/Sheet/Rod/Bar
FOB Price: US $ 2.8-5 / kg
Min. Order: 300 kg
Color: Silver
Application: Industrial Use
Certification: ISO9001
Technique: Extruded
Grade: 6000 Series
Temper: T3 – T8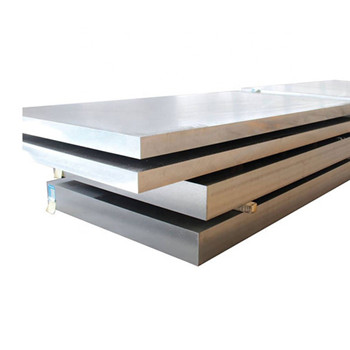 Custom Stainless Steel/Aluminum/Copper Metal Etched Nameplate
FOB Price: US $ 0.1-5 / Piece
Min. Order: 200 Pieces
Usage: Home Decorations, Promotion Gifts, Souvenirs, Commerce Gift, Collection, Personal Decorations, Religious Crafts
Type: Nameplate
Style: Creative
Processing: Machinery
Suitable for: Home, Outdoor, Office
Color: Customized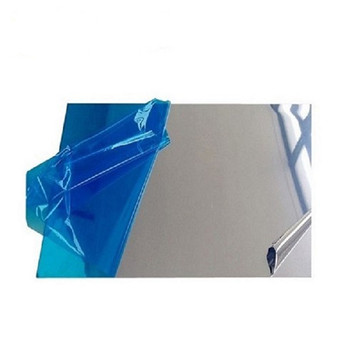 Custom Aluminum CNC Machined Plate
FOB Price: US $ 2.5 / Piece
Min. Order: 100 Pieces
Condition: New
Customized: Customized
Material: Aluminum
Application: Metal Recycling Machine, Metal Cutting Machine, Metal Processing Machinery Parts, Metal Drawing Machinery, Metal Coating Machinery, Metal Casting Machinery
Process: CNC Milling, CNC Turning, CNC Lathe Machiningg Ect
Surface Treatment: Anodized, Zinc, Chrome etc .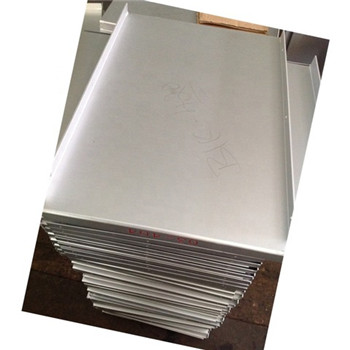 Logo Etched Stainless Steel Aluminum Custom Metal Nameplate
FOB Price: US $ 0.1-5 / Piece
Min. Order: 200 Pieces
Usage: Home Decorations, Promotion Gifts, Souvenirs, Commerce Gift, Collection, Personal Decorations, Religious Crafts
Type: Nameplate
Style: Creative
Processing: Machinery
Suitable for: Home, Outdoor, Office
Color: Customized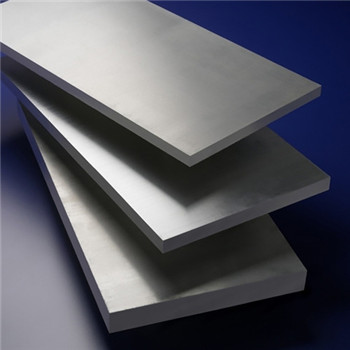 Custom Embossed Aluminum Car License Plate
FOB Price: US $ 1.3-3.6 / Piece
Min. Order: 100 Pieces
Material: Steel
Usage: Normal Decorative License Plate Frame, Tying Style License Plate Frame, Built- in License Plate Frame, Flop License Plate Frame, Use in Manual Press Machine
Pattern: Make as Per Buyer Request Size
Thickened: Thickened
Frame Type: Vertical Edge
Track: With Track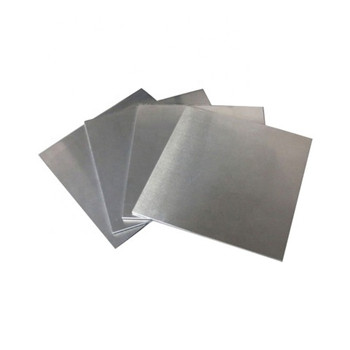 Custom Japanese License Plate Aluminum Tag Compatible 6-35
FOB Price: US $ 1.2-1.3 / Piece
Min. Order: 1000 Pieces
Material: Aluminum
Usage: License Plate Tray, Auto Car
Color: Custom
Brand: Toyota, Honda
ODM: Yes
Shipping Port: Ningbo, Shanghai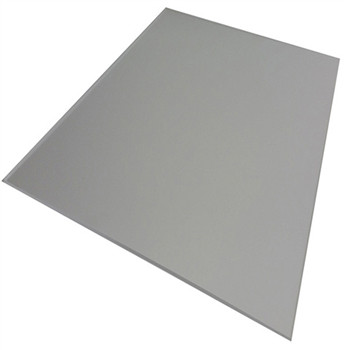 Custom CNC Aluminum Parts 0.1 Flatness Plate
FOB Price: US $ 10 / Piece
Min. Order: 111 Pieces
Application: Fastener, Auto and Motorcycle Accessory, Hardware Tool, Machinery Accessory
Standard: GB, EN, API650, China GB Code, JIS Code, TEMA, ASME
Surface Treatment: Powder Coated
Production Type: Single Production
Machining Method: CNC Milling
Material: Nylon, Steel, Plastic, Brass, Alloy, Copper, Aluminum, Iron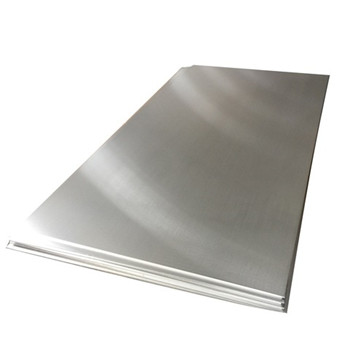 Custom Car Plate Design Aluminum Reflective Car Plate
FOB Price: US $ 0.5-2 / piece
Min. Order: 1000 piece
Printing: Anti UV Custom Logo Printing & Digital Picture Des
Thickness: 1mm
Min.Order Quantity: 500 Pieces
Packing: OPP Poly Bag+Export Carton
Standard: 10*5cm, or can be customized
Port: Ningbo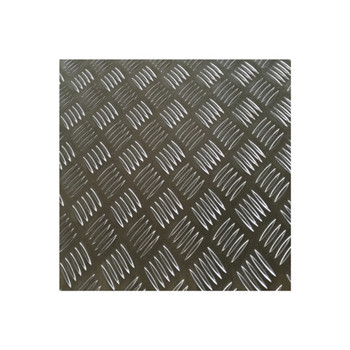 Private Custom Silver Round Shape Embossed Aluminum Label Plate for Headset
FOB Price: US $ 0.15-1.35 / Piece
Min. Order: 500 Pieces
Usage: Home Decorations, Collection, Personal Decorations, Sport Decorations
Type: Decoration
Style: European & American
Processing: Machinery
Suitable for: Outdoor
Color: Silver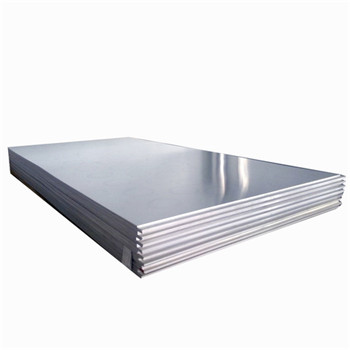 Custom CNC Machined Aluminum LED Heat Sink Plate
FOB Price: US $ 0.95-1 / Piece
Min. Order: 1 Piece
Type: Heat Sink Aluminium Profile
Shape: Square
Grade: 6000 Series
Temper: T3-T8
Window & Door Aluminium Profile: 60 Series
Alloy: Alloy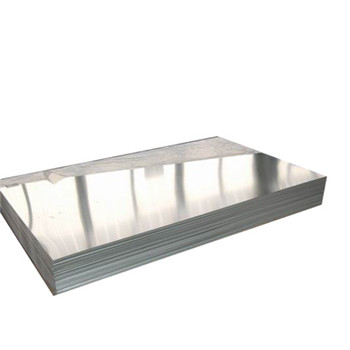 2020 New Custom 2mm Aluminum Sheets Aluminum Plates
FOB Price: US $ 2.5-3.5 / kg
Min. Order: 500 kg
Type: Decoration Aluminium Profile, Glass Wall Aluminium Profile, Transport Aluminium Profile, Industrial Aluminium Profile, Aluminium for Shipbuilding
Shape: Flat
Grade: 5000 Series
Temper: O-H112
Window & Door Aluminium Profile: No
Alloy: Alloy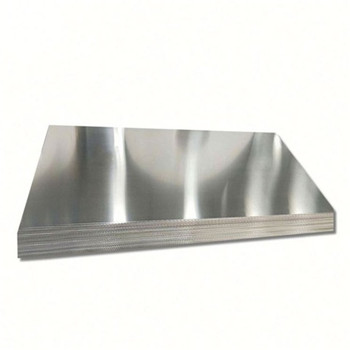 Custom CNC Machining Aluminum Camera Cheeseplate Top Cheese Plate
FOB Price: US $ 1.5-2.5 / Piece
Min. Order: 100 Pieces
Condition: New
Certification: GS, ISO9001
Customized: Customized
Material: Brass/Aluminum/Titanium/Stainless Steel etc
Finish: Anodized ,Sandblasting,etc
Tolerance: +/- 0.02mm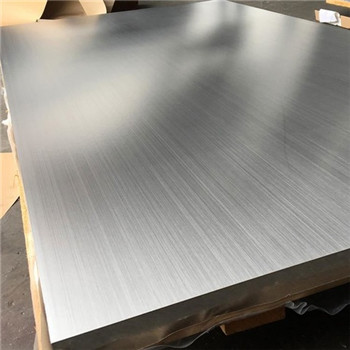 Custom Size 1050 1060 1100 Aluminum Sheet Aluminum Plate
FOB Price: US $ 2100-2900 / Ton
Min. Order: 1 Ton
Color: Silver
Application: Transportation Tools, Door & Window, Heat Sink, Decorations, Buildings
Certification: ISO9001
Technique: Rolling
Grade: 1000 Series
Temper: O – H112
Custom Machinng Aluminum Angle Plate Made in China
FOB Price: US $ 0.8-1.5 / Piece
Min. Order: 1000 Pieces
Condition: New
Certification: CE, RoHS, ISO9001
Standard: DIN, ASTM, GB, ANSI
Customized: Customized
Material: Metal
Application: Metal Cutting Machine, Metal Processing Machinery Parts, Metal forging Machinery, Metal Drawing Machinery, Metal Casting Machinery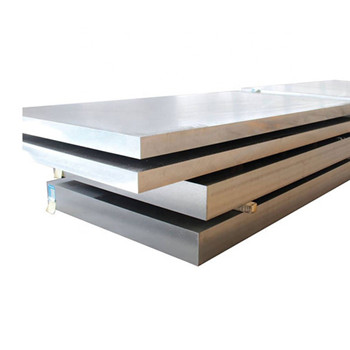 High Precision CNC Machining Parts Tread Custom Aluminium Plate
FOB Price: US $ 1.5-15 / Piece
Min. Order: 100 Pieces
Condition: Customized
Certification: CE, RoHS, ISO9001, SGS
Standard: DIN, ASTM, GB, JIS, ANSI, BS
Customized: Customized
Material: Metal
Application: Metal Cutting Machine, Metal Straightening Machinery, Metal Processing Machinery Parts, Metal forging Machinery, Metal Engraving Machinery, Metal Drawing Machinery, Metal Coating Machinery, Metal Casting Machinery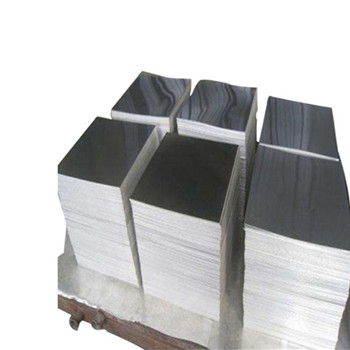 Custom Aluminum 5mm 6mm Thick Aluminum Sheet Aluminum Plate 6061 6063 T6
FOB Price: US $ 1900-2700 / Ton
Min. Order: 1 Ton
Color: Silver
Application: Transportation Tools, Heat Sink, Decorations
Certification: ISO9001
Technique: Hot Rolling
Grade: 5000 Series
Temper: O – H112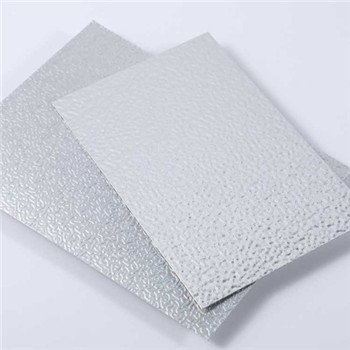 Custom Metal Aluminium Nameplate with Filling Color
FOB Price: US $ 1-2 / Piece
Min. Order: 10 Pieces
Type: In-Mould Label
Material: Metal
Printing Type: Etching
Feature: Waterproof
Usage: Custom Sticker, Bottled Beverage, Shipping Labels, Packaging Film
Item: Custom Metal Aluminium Nameplate with Filling Colo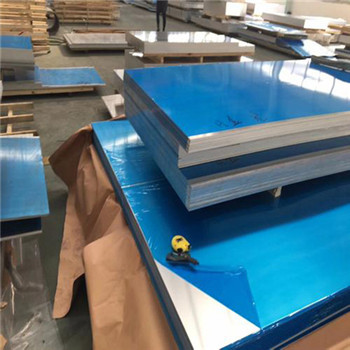 Aluminum Profile/Aluminum Heat Sink/Custom Radiator/ Plate Aluminum
FOB Price: US $ 0.5-50 / Piece
Min. Order: 100 Pieces
Condition: New
Certification: CE, RoHS, ISO9001
Standard: DIN, GOST, GB, JIS
Customized: Customized
Material: Aluminum
Application: Metal Recycling Machine, Metal Cutting Machine, Metal Straightening Machinery, Metal Spinning Machinery, Metal Processing Machinery Parts, Metal forging Machinery, Metal Engraving Machinery, Metal Drawing Machinery, Metal Coating Machinery, Metal Casting Machinery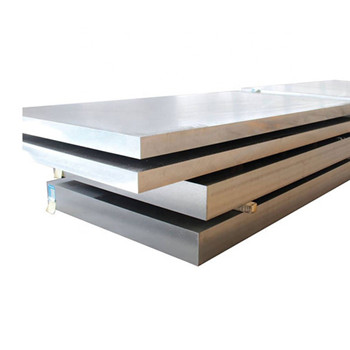 Custom Stainless Steel/Aluminum/Brass/Copper Metal Etched Nameplate
FOB Price: US $ 0.29-0.33 / Piece
Min. Order: 1000 Pieces
Condition: Used
Certification: ISO9001
Application: Public, Business
Location: Outdoor, Indoor
Shape: Irregular Shape
Form: Vertical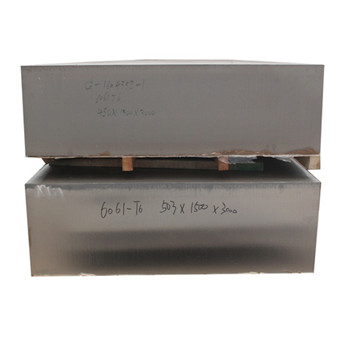 Factory Custom 1060 Aluminum Sheet Aluminium Checker Plate
FOB Price: US $ 1400-1600 / Ton
Min. Order: 25 Tons
Color: Silver
Application: Transportation Tools, Door & Window, Glass Wall, Heat Sink, Decorations
Certification: ISO9001, GB, SGS
Technique: Extruded
Grade: Plate
Temper: O – H112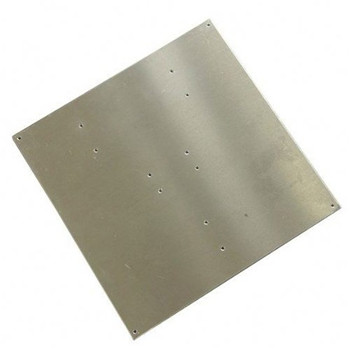 Hardware Factory Custom Machining Square Aluminium Metal Stamping Plate
FOB Price: US $ 0.05-2 / Piece
Min. Order: 1000 Pieces
Standard: Non-Standard
Tolerance: +/-0.01mm
Surface Treatment: Polishing, Anodize, Chrome Plating, Zinc Plating
Machining Method: CNC Stamping
Material: Stainless Steel, Aluminum, Copper, etc.
Application: Used Widely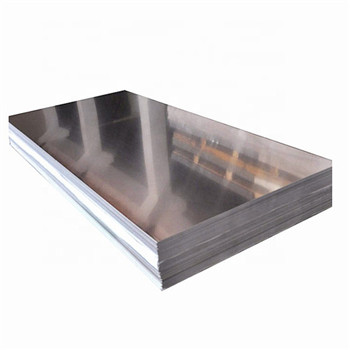 Aluminum Custom European Style License Plate
FOB Price: US $ 1.2-1.3 / Piece
Min. Order: 1000 Pieces
Material: Aluminum
Usage: License Plate Tray, Auto Car
Color: Custom
Brand: Toyota, Honda
ODM: Yes
Shipping Port: Ningbo, Shanghai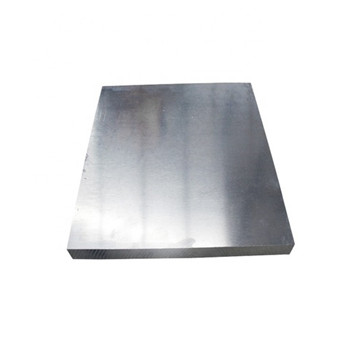 Made in China Label Electroplating Label Stainless Steel Furniture Identification Plate Custom Stamping Batch Pattern Aluminum Plate
FOB Price: US $ 0.09-1.5 / Piece
Min. Order: 1000 Pieces
Condition: New
Certification: ISO9001, ISO, CE
Shape: Any Size
Form: Solid
Material: Aluminum / Aluminum Alloy
Aluminum: Metal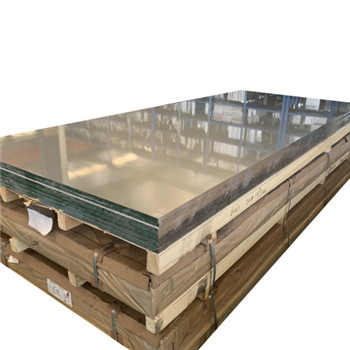 Custom Embossed Permanent Weather Resistant Metal Nameplate, Aluminum Plates
FOB Price: US $ 0.001-0.1 / piece
Min. Order: 1000 piece
Type: Tag, Nameplate
Material: Metal, Aluminum, Alloy
Printing Type: Screen Printing
Feature: Waterproof
Usage: Nameplate, Hangtag
Certifications: UL, CSA, ISO9001, ISO14001, Reach, QC08000