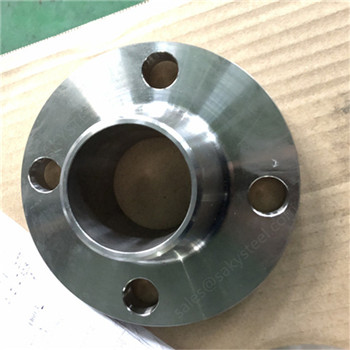 ASME B16.5 150lb/300lb/600lb/900lb/1500lb/2500lb RF A105/A105n/S235jr/A350 Lf2/A694 F52 F60 F65 F70 Price Steel Plate Dimensions JIS 5K 10K 16K Slip on Flange
FOB Price: US $ 1 / Piece
Min. Order: 1 Piece
Standard: ANSI, DIN, GB, JIS, GOST, BSW
Type: Welding Flange
Material: Carbon Steel
Structure: Round
Connection: Welding
Sealing Surface: RF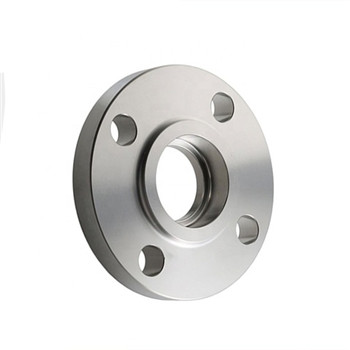 JIS/ANSI/GOST 150lb/300lb/600lb/900lb/1500lb/2500lb RF A105/A105n/Q235/A350 Lf2/A694 F52, F60, F65, F70 Weld Neck Plate Slip on Carbon Steel Flange
FOB Price: US $ 0.5-20 / Piece
Min. Order: 100 Pieces
Standard: ANSI, DIN, GB, JIS, GOST, BSW
Type: Welding Flange
Material: Carbon Steel
Structure: Flanges
Connection: Welding
Sealing Surface: FF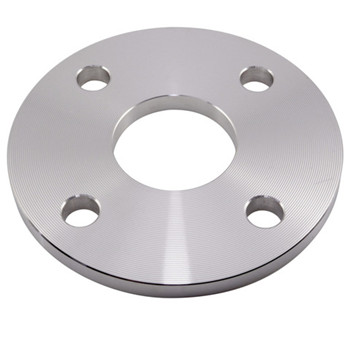 ASTM A105n B16.5 Carbon Steel Weldneck Flange
FOB Price: US $ 1 / Piece
Min. Order: 1 Piece
Standard: ANSI
Type: Welding Flange
Material: Carbon Steel
Structure: Round
Connection: Welding
Sealing Surface: RF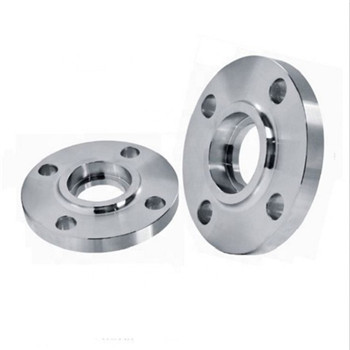 Carbon Steel ASTM A105n Dn250 Wn Flange 300#
FOB Price: US $ 2-1200 / Piece
Min. Order: 10 Pieces
Standard: ANSI, DIN, GB, JIS, GOST, BSW
Type: Welding Flange
Material: Carbon Steel
Structure: Round
Connection: Welding
Sealing Surface: RF
Factory ANSI Raised Face A105n 2" 300lbs Forged Flange Stainless Steel Long Welding Neck Flange
FOB Price: US $ 0.2-20 / Piece
Min. Order: 1 Piece
Standard: ANSI, DIN, GB, JIS, GOST, BSW, ASTM
Type: Welding Flange
Material: Carbon Steel/Stainless Steel/Alloy Steel
Structure: Flanges
Connection: Welding
Sealing Surface: FF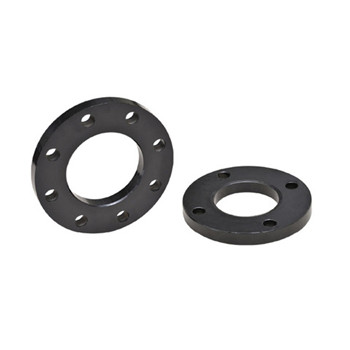 Carbon Steel ASME B16.47 Series B (API605) A105n Blind Flange
FOB Price: US $ 0.25-50 / Piece
Min. Order: 1 Piece
Standard: ANSI, DIN, GB, JIS, GOST, BSW
Type: Blind Flange
Material: Carbon Steel
Structure: Flanges
Connection: Welding
Sealing Surface: RF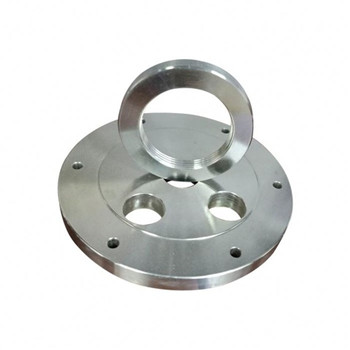 ASTM a 105/A105n Carbon Steel Welding Flanges
FOB Price: US $ 1-1000 / Piece
Min. Order: 1 Piece
Standard: ANSI, DIN, GB, JIS, GOST, BSW
Type: Threaded Connection Flange
Material: Stainless Steel
Structure: Round
Connection: Welding
Sealing Surface: RF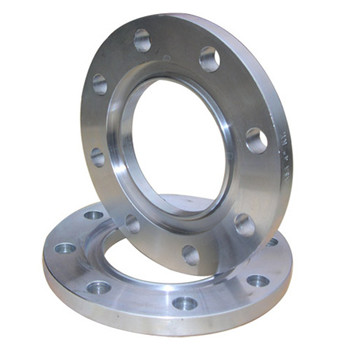 4″ A105n B16.5 Carbon Steel Blind Flange
FOB Price: US $ 12.8-15 / Piece
Min. Order: 1 Piece
Standard: ANSI, DIN, GB, JIS, GOST, BSW, Awwa, En, API
Type: Threaded Connection Flange
Material: Carbon Steel
Structure: Flanges
Connection: Screws
Sealing Surface: RJ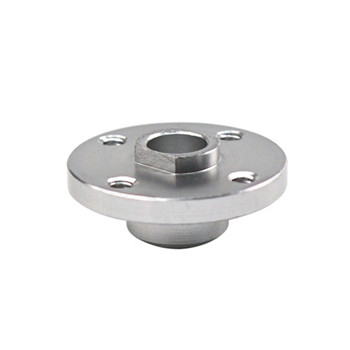 Carbon Steel Mild Steel Wn/So/Bl/Th/Lj/Sw A105n Forged Flange
FOB Price: US $ 1-10 / Piece
Min. Order: 1 Piece
Standard: ANSI, DIN, JIS, GOST, SABS1123, BS10, BS4504
Type: Welding Flange
Material: Carbon Steel
Connection: Flanged
Sealing Surface: FF
Manufacturing Way: Forging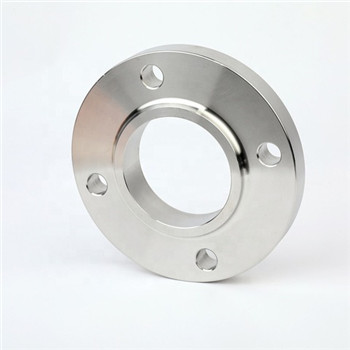 A105n Carbon Steel Wn Flange Forged Flange with Ce (KT0059)
FOB Price: US $ 1-100 / Piece
Min. Order: 1 Piece
Standard: ANSI, DIN, GB, JIS, GOST
Type: Forged Flange
Material: Carbon Steel
Structure: Flanges
Connection: Flanged
Sealing Surface: RJ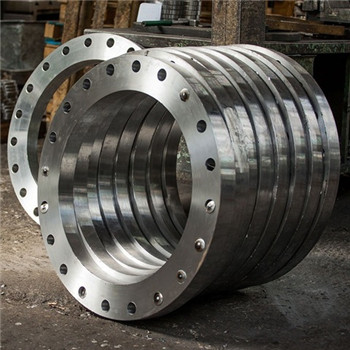 Forged Carbon Steel A105n Asme B16.5 Blind Flange
FOB Price: US $ 20 / Piece
Min. Order: 1 Piece
Standard: ANSI, DIN, GB, JIS, GOST
Type: Welding Flange
Material: Carbon Steel
Structure: Flanges
Connection: Welding
Sealing Surface: RF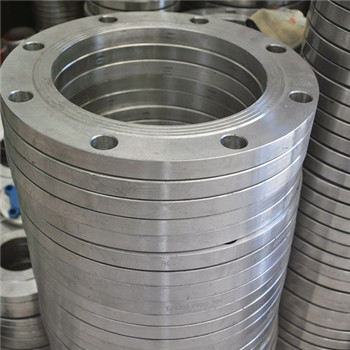 ASME B16.5 A105 RF Weld Neck Flanges, A105n Forge Flanges
FOB Price: US $ 0.5-1000 / Piece
Min. Order: 1 Piece
Standard: ANSI
Type: Welding Flange
Material: Carbon Steel
Structure: Flanges
Connection: Welding
Sealing Surface: RF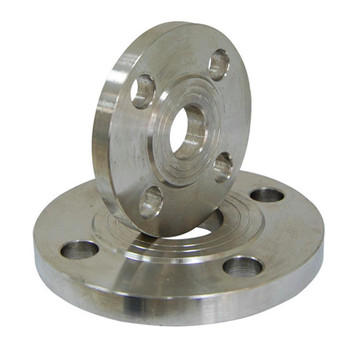 8 Inch B16.5 Cl300 with RF ASTM A105n CS Nippo Flange
FOB Price: US $ 1 / Piece
Min. Order: 1 Piece
Standard: ANSI, DIN
Type: Nippo Flange
Material: Carbon Steel
Structure: Round
Connection: Welding
Sealing Surface: RF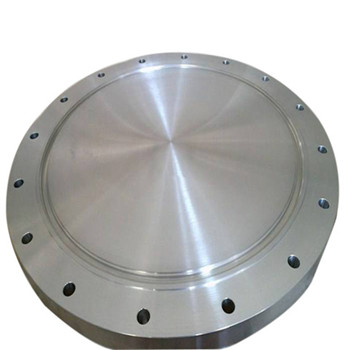 Forged 2″ 150lb RF A105n Carbon Steel B16.5 Thread Pipe Flange
FOB Price: US $ 2.98-88 / Piece
Min. Order: 1 Piece
Standard: ANSI, DIN, GB, JIS, GOST, BSW, Awwa, En, API
Type: Threaded Connection Flange
Material: Carbon Steel
Structure: Flanges
Connection: Screws
Sealing Surface: RF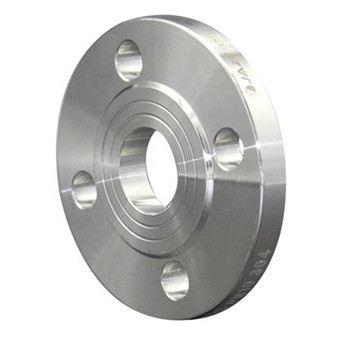 ASTM A105n Carbon Steel Weld Neck Flange, 300lbs Welding Neck Flange
FOB Price: US $ 600 / Ton
Min. Order: 1 Ton
Standard: ANSI, DIN, GB, JIS, GOST, BSW
Type: Welding Flange
Material: Carbon Steel
Structure: Round
Connection: Screws
Manufacturing Way: Casting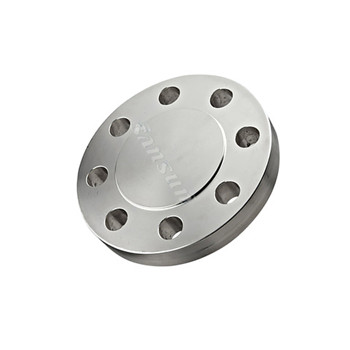 ANSI B16.5/B16.47 A105/A105n Carbon Steel Forged Flanges
FOB Price: US $ 1-100 / Piece
Min. Order: 10 Pieces
Standard: ANSI, DIN, GB, JIS
Type: Forged
Material: Carbon Steel
Structure: Flanges
Connection: Flanged
Sealing Surface: FF,So,Wn,Sw,Blind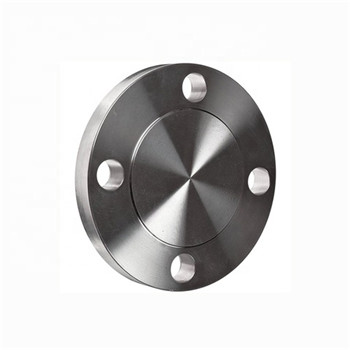 Supplying ASTM A105n B16.5 Carbon Steel Flange
FOB Price: US $ 15-50 / Piece
Min. Order: 1 Piece
Standard: ANSI, DIN, GB, JIS, GOST, BSW
Type: Welding Flange
Material: Carbon Steel
Structure: Round
Connection: Flanged
Sealing Surface: RF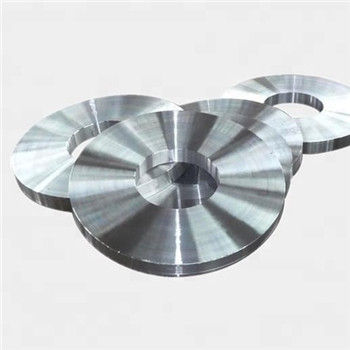 Forged 2″ 150lb RF A105n Carbon Steel B16.5 Thread Pipe Flange
Min. Order: 5 Pieces
Standard: ANSI, DIN, GB, JIS, GOST
Type: Welding Flange
Material: Carbon Steel
Structure: Flanges
Connection: Welding
Sealing Surface: FM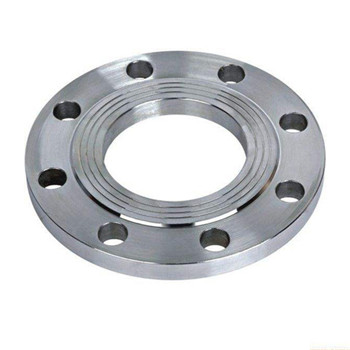 A105n Carbon Steel Socket Weld Flange with TUV (KT0187)
FOB Price: US $ 10-1000 / Piece
Min. Order: 1 Piece
Standard: ANSI, DIN, GB, JIS, GOST, BSW
Type: Forged Flange
Material: Carbon Steel
Structure: Flanges
Connection: Flanged
Sealing Surface: RF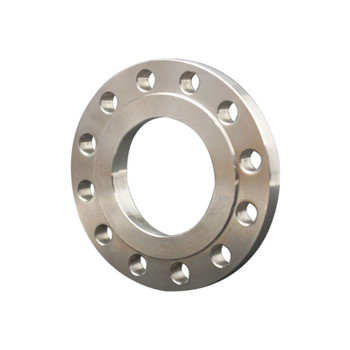 Ansib16.47 Carbon Steel A105n Flange 28″
FOB Price: US $ 0.5-200 / Piece
Min. Order: 1 Piece
Standard: ANSI, DIN, GB, JIS, GOST, BSW, ASTM
Type: Welding Flange
Material: Carbon Steel
Structure: Flanges
Connection: Welding
Sealing Surface: FF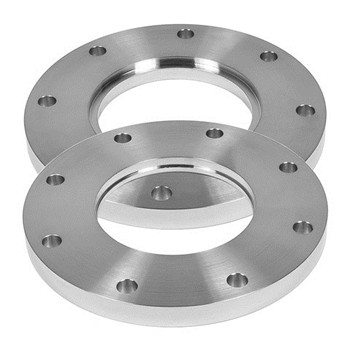 Mating/Counter B16.5 Q235/A105/A105n/F304/F316/SS316 Cl150/Cl300/Cl600 Pn16/Pn40 Welded Neck/Weld Neck/W. N RF/Rtj/S. W/Threaded Flange / Blind Flange
FOB Price: US $ 50-100 / Piece
Min. Order: 10 Pieces
Standard: DIN, GB, JIS
Type: Welded Neck, Slip on, Threaded, S.W, Blind, Plate
Material: Q235/A105/A105n/F304/F316/SS316
Structure: Welded Neck, Slip on, Threaded, S.W, Blind, Plate
Connection: Flange
Sealing Surface: RF, FF, Rtj, Screwed, Welding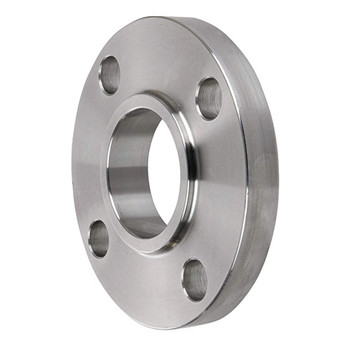 ANSI B16.47 Carbon Steel A105n Flange 28″
FOB Price: US $ 1.5-2 / Piece
Min. Order: 1 Piece
Standard: ANSI, DIN, GB, JIS, GOST, BSW
Type: Welding Flange
Material: Carbon Steel
Structure: Flanges
Connection: Welding
Sealing Surface: RF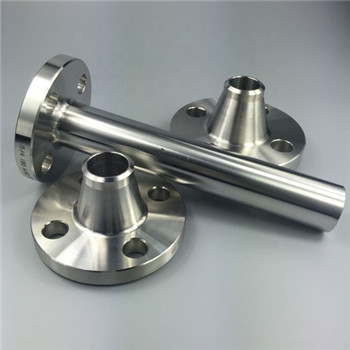 SA105 A105n SA105n A105 Weld Neck Flanges, B16.5 Flanges
FOB Price: US $ 0.5 / Piece
Min. Order: 1 Piece
Standard: ANSI, DIN, JIS
Type: Blind
Material: Carbon Steel
Structure: Flanges
Connection: Flanged
Sealing Surface: RF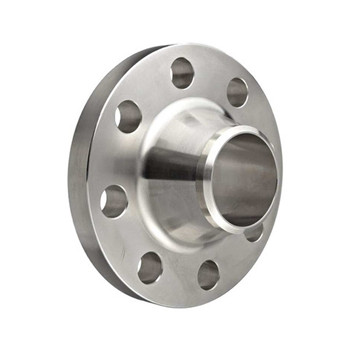 3″ A105n B16.5 Carbon Steel Weld Neck Flange
FOB Price: US $ 9.08-12.08 / Piece
Min. Order: 1 Piece
Standard: ANSI, DIN, GB, JIS, GOST, BSW, Awwa, En, API
Type: Welding Flange
Material: Carbon Steel
Structure: Flanges
Connection: Welding
Sealing Surface: RF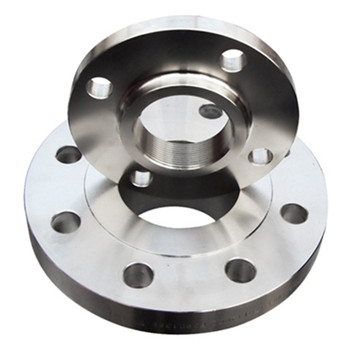 China Manufacturer Q235 A105 A105n Carbon Steel Flange
FOB Price: US $ 1-100 / Piece
Min. Order: 1 Piece
Standard: ANSI, DIN, JIS, GOST, En1092
Type: Weld Neck Flange
Material: Carbon Steel
Structure: Flanges
Connection: Flanged
Sealing Surface: RF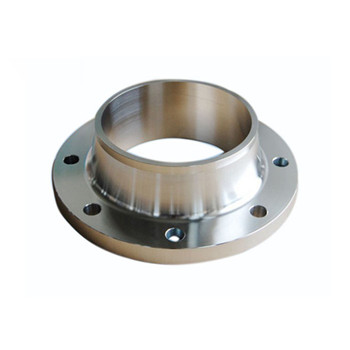 Forged 2″ 150lb RF A105n Carbon Steel B16.5 Thread Pipe Flange
FOB Price: US $ 1-2.88 / Piece
Min. Order: 1 Piece
Condition: New
Certification: CE, ISO9001
Standard: DIN, ASTM, GOST, GB, JIS, ANSI, BS
Customized: Customized
Material: Alloy
Application: Metal Recycling Machine, Metal Cutting Machine, Metal Straightening Machinery, Metal Spinning Machinery, Metal Processing Machinery Parts, Metal forging Machinery, Metal Engraving Machinery, Metal Coating Machinery, Metal Casting Machinery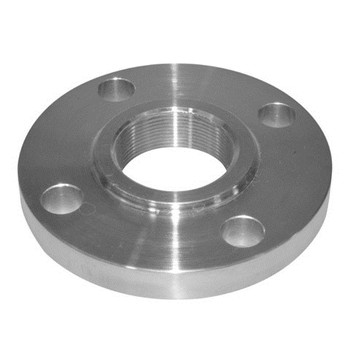 ASTM A105 A105n Carbon Stainless Steel Forging Slip on Blind Flange
FOB Price: US $ 1.65-3 / Piece
Min. Order: 100 Pieces
Standard: ANSI, DIN, GOST
Type: Slip on,Threaded,Blind,Welding Neck,etc.
Material: Carbon Steel
Structure: Flanges
Connection: Flanged
Sealing Surface: RF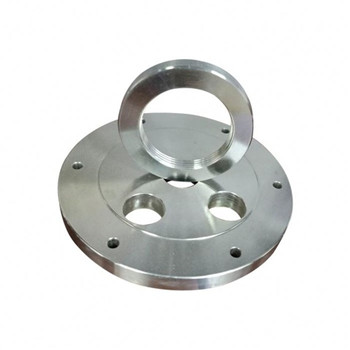 ASME A105n Carbon Steel Flange Weld Neck Forged Flange (KT0664)
FOB Price: US $ 1-1000 / Piece
Min. Order: 1 Piece
Standard: ANSI, DIN, GB, JIS, GOST, BSW
Type: Forged Flange
Material: Carbon Steel
Structure: Flanges
Connection: Flanged
Sealing Surface: RF
Awwa C207 A105 SA105 A105n Class 300 Socket Weld Flange Carbon Steel Flange
FOB Price: US $ 1-19 / Piece
Min. Order: 1 Piece
Standard: ANSI, DIN, GB, JIS, GOST, BSW
Type: Welding Flange
Material: Carbon Steel
Structure: Flanges
Connection: Welding
Sealing Surface: RF, FF, Rj, Rtj, Mf, etc.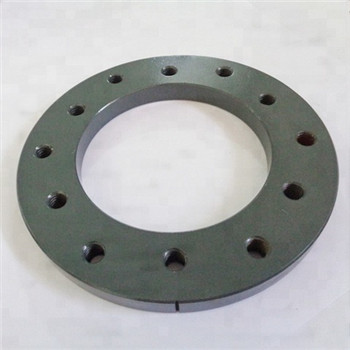 Carbon Steel A105n Weld Neck Flange with Forging
FOB Price: US $ 5-10 / Piece
Min. Order: 100 Pieces
Processing Object: Metal
Molding Style: Forging
Molding Technics: Pressure Casting
Application: Machinery Parts
Machining: CNC Machining
Material: Steel
Sourcing Guide for A105n Flange:
With hundreds of thousands of products to choose from and an ever growing product range, your industrial equipment needs are sure to be met here. Our China manufacturers & suppliers will provide a full-service to keep you up and running and meet your unique equipment requirements. If you are interested in China A105n Flange, You will be amazed by the variety of the product choices such as carbon steel flange, steel flange, forged flange. Besides, their competitive & cheap price of A105n Flange factory would get you an edge in your own market. It's well known that product quality and safety is a stronger priority for this equipment industry and also for the buyers, here you are offered a greater chance to find trustworthy manufacturers & factories who are delivering high levels of performance, efficiency and reliability in their products all the time. With thousands of quality suppliers & manufacturers, we are sure that they can provide all equipment for sale, services and solutions for your various industrial applications.