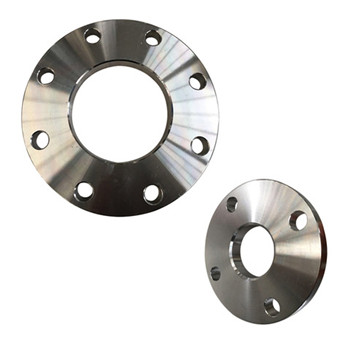 254smo S31254 Super Stainless Steel Flange
FOB Price: US $ 1000 / Ton
Min. Order: 1 Ton
Standard: ANSI
Type: Welding Flange
Material: Stainless Steel
Structure: Flanges
Connection: Welding
Sealing Surface: FF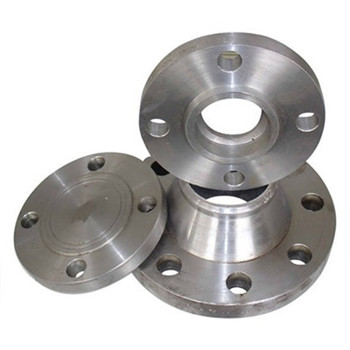 ASTM A182 F44 Uns S31254 Smo 254 Flanges
FOB Price: US $ 2 / Piece
Min. Order: 10 Pieces
Standard: ANSI, DIN, JIS
Type: Welding Flange
Material: Stainless Steel
Structure: Flanges
Connection: Welding
Sealing Surface: RF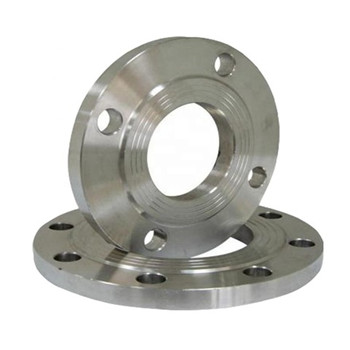 1.4547 S31254 254smo Stainless Steel Flange
FOB Price: US $ 1000 / Ton
Min. Order: 1 Ton
Standard: ANSI
Type: Welding Flange
Material: Stainless Steel
Structure: Flanges
Connection: Welding
Sealing Surface: FF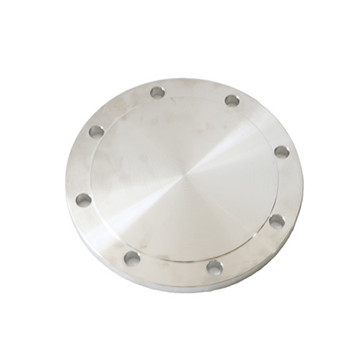 A182-F44 Forged/Forging Flanges (UNS S31254, 1.4547, 254SMO)
FOB Price: US $ 2 / Piece
Min. Order: 1 Piece
Material: Alloy
Surface Preparation: Grind
as Per The Drawing: as Per The Clients
Packing: Wooden or Steel Frame Crate Packing
Standard: CE
Production Capacity: 5000000PCS/Year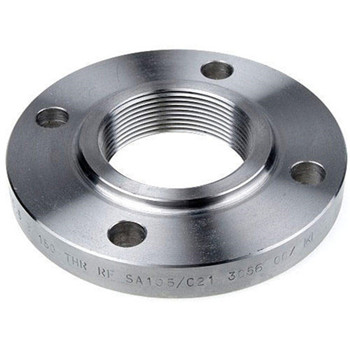 Uns S31254 254 Smo Flange
FOB Price: US $ 20-2000 / Piece
Min. Order: 1 Piece
Standard: ANSI, DIN, JIS, GOST, BSW
Type: Uns S31254 254 Smo Flange
Material: Alloy Steel
Structure: Flanges
Connection: Flanged
Sealing Surface: RF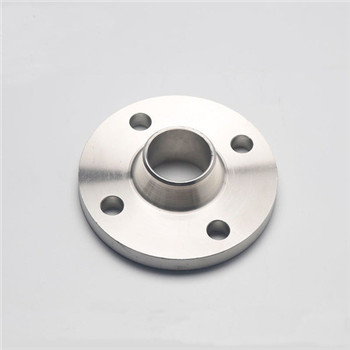 Excellent Quality S31254/254smo/Stainless Steel Coil Plate Bar Pipe Fitting Flange of Plate, Tube and Rod Square Tube Plate Round Bar Sheet Coil Flat
FOB Price: US $ 2700-3000 / kg
Min. Order: 500 kg
Type: Stainless Steel Coils
Standard: ASTM, AISI, GB, JIS, DIN, EN
Grade: 300 Series
Certification: ISO, RoHS, IBR, AISI, ASTM, GB, EN, DIN, JIS
Shape: Round
Technique: Cold Rolled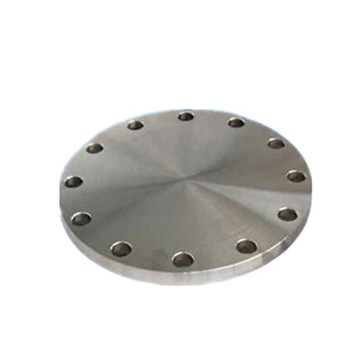 China Made High Quality S31254 Super Austenitic Stainless Steel Pipe Fitting Plate Bar Pipe Pipe Fitting Flange of Plate, Tube and Rod Square Tube Plate Round
FOB Price: US $ 2500-3000 / kg
Min. Order: 500 kg
Type: Seamless/Weld
Technique: Cold Rolled/Hot Rolled
Material: Stainless Steel
Surface Treatment: Shiny Surface, 2b, 2r, Ba
Usage: Pipeline Transport, Boiler Pipe, Hydraulic/Automobile Pipe, Oil/Gas Drilling, Food/Beverage/Dairy Products, Machinery Industry, Chemical Industry, Mining, Construction & Decoration, Special Purpose
Section Shape: Round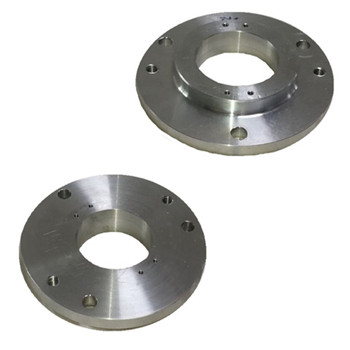 1.4547/S31254 (X1CrNiMoN20-18-7) Stainless Steel Coil Plate Bar Pipe Fitting Flange of Plate, Tube and Rod Square Tube Plate Round Bar Sheet Coil Flat
FOB Price: US $ 2300-2600 / Ton
Min. Order: 1 Ton
Type: Stainless Steel Sheets
Standard: ASTM, AISI, GB, JIS, DIN
Grade: 300 Series
Certification: ISO, RoHS, IBR
Shape: Round
Technique: Hot Rolled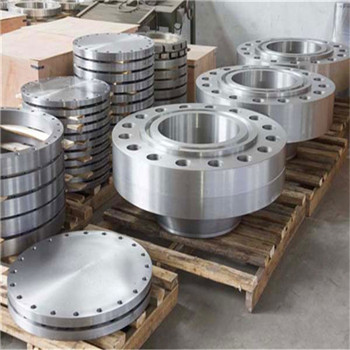 Forged Stainless Steel Flange – ANSI DIN EN1092-1 GOST
FOB Price: US $ 3.18-3.88 / kg
Min. Order: 10 kg
Standard: ANSI, DIN, GOST, Eemua145 En1092-1
Type: Welding Flange
Material: Stainless Steel
Structure: Flanges
Connection: Flanged
Sealing Surface: RF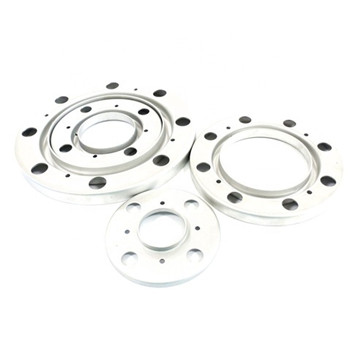 S34778/S34700/ (X6CrNiNb18-10) Polished Bright Surface Coil Plate Bar Pipe Fitting Flange of Plate, Tube and Rod Square Tube Plate Round Bar Sheet Coil Flat
FOB Price: US $ 2300-2600 / Ton
Min. Order: 1 Ton
Type: Stainless Steel Sheets
Standard: ASTM, AISI, GB, JIS, DIN
Grade: 300 Series
Certification: ISO, RoHS, IBR
Shape: Round
Technique: Hot Rolled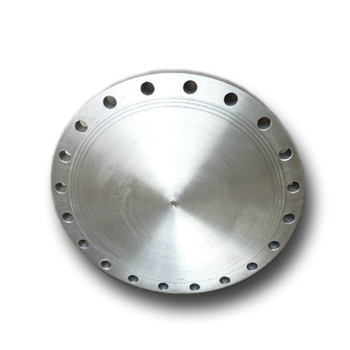 Low Price 347H/S34779/1.4912/Stainless Steel Coil Plate Bar Pipe Fitting Flange of Plate, Tube and Rod Square Tube Plate Round Bar Sheet Coil Flat
FOB Price: US $ 2300-2600 / Ton
Min. Order: 1 Ton
Type: Stainless Steel Sheets
Standard: ASTM, AISI, GB, JIS, DIN
Grade: 300 Series
Certification: ISO, RoHS, IBR
Shape: Round
Technique: Hot Rolled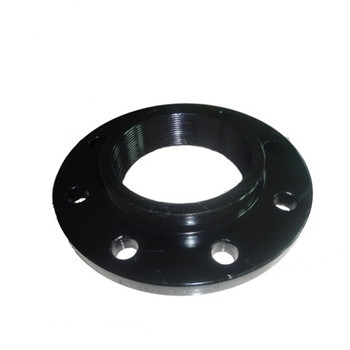 Best 254smo S31254 F44 Elbows in Package
Min. Order: 1 Piece
Standard: ANSI, DIN, GB, JIS, GOST, BSW
Type: Welding Flange
Material: Titanium
Structure: Flanges
Connection: Flanged
Sealing Surface: RF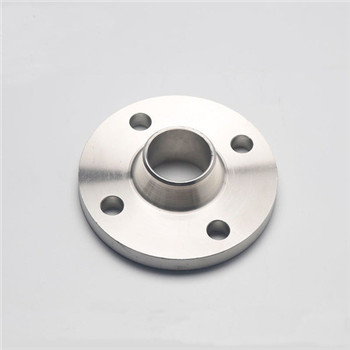 S31254/254smo/1.4547 Corrosion Resistant Austenitic Stainless Steel Flange Coil Plate Bar Pipe Fitting Flange Square Tube Round Bar Hollow Section Rod Bar Wire
FOB Price: US $ 1000 / Piece
Min. Order: 500 Pieces
Type: Stainless Steel Coils
Standard: ASTM, AISI, GB, JIS, DIN, EN
Grade: 300 Series
Certification: ISO, RoHS, IBR, AISI, ASTM, GB, EN, DIN, JIS
Shape: Round
Technique: Welded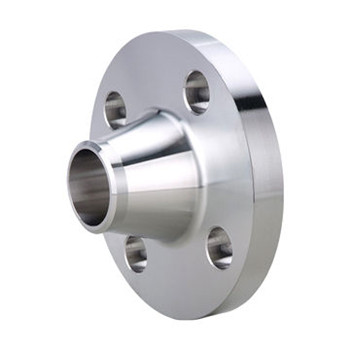 S31254 Stainless Steel Equal Tee / Ti Equal Tee
Min. Order: 1 Piece
Standard: ANSI, DIN, GB, JIS, GOST, BSW
Type: Welding Flange
Material: Titanium
Structure: Flanges
Connection: Flanged
Sealing Surface: RF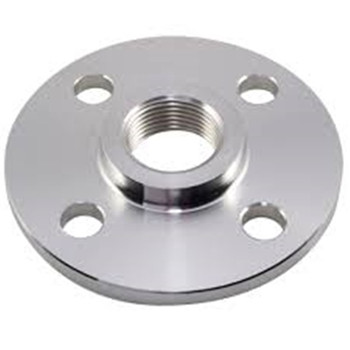 ASTM A182 F51/F55/F60/F65 Forged Flange
FOB Price: US $ 5 / Piece
Min. Order: 10 Pieces
Standard: ANSI, DIN, GB, JIS, GOST
Type: Welding Flange
Material: Stainless Steel
Structure: Flanges
Connection: Welding
Sealing Surface: RF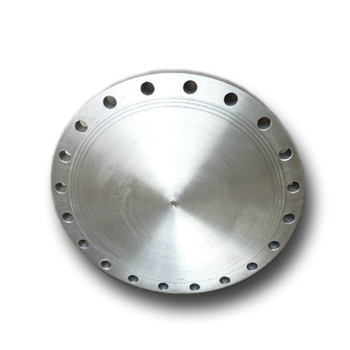 Carbon Steel Forging Flange/Alloy Steel Forging Flange/Stainless Steel Forging Flange/Forged Flange
FOB Price: US $ 1 / Piece
Min. Order: 1 Piece
Standard: ANSI
Type: Threaded Connection Flange
Material: Carbon Steel
Structure: Lateral
Connection: Flanged
Sealing Surface: FM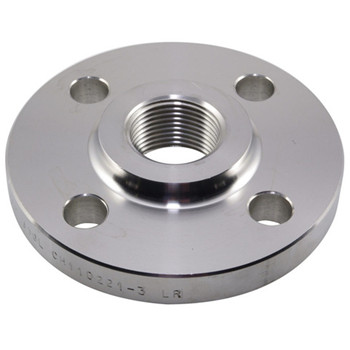 A182 F316 Stainless Steel Weld Neck Flange
FOB Price: US $ 32-320 / Piece
Min. Order: 1 Piece
Standard: ANSI, DIN, GB, JIS, GOST, BSW
Type: Welding Flange
Material: Stainless Steel
Structure: Flanges
Connection: Welding
Sealing Surface: RF
ANSI/DIN/GB Welding Neck Flange Stainless Steel Pipe Blank Flange
FOB Price: US $ 0.8-1 / Piece
Min. Order: 100 Pieces
Standard: ANSI, DIN, GB
Type: Welding Flange
Material: Stainless Steel
Structure: Round
Connection: Welding
Sealing Surface: RF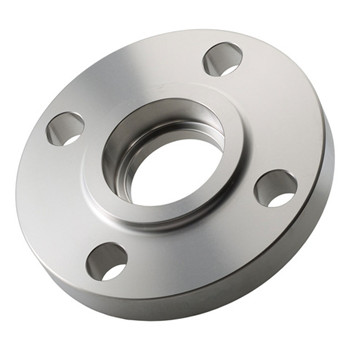 Wind Tower Flange/Wind Power Flange
FOB Price: US $ 1 / Piece
Min. Order: 1 Piece
Number of Blade: Three Blade
Rotating Shaft: Horizontal
Stress Way of Blade: Resistance
Power: >100kW
Phase: Single-Phase
Certification: CE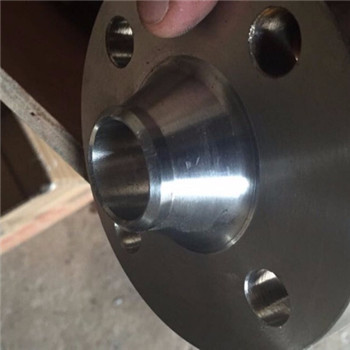 Stainless Steel Welding Neck Flange
FOB Price: US $ 5-10 / Piece
Min. Order: 100 Pieces
Standard: ANSI, DIN, GB, JIS, GOST
Type: Welding Flange
Material: Stainless Steel
Structure: Lateral
Connection: Welding
Sealing Surface: RF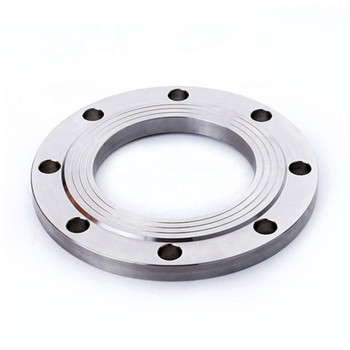 Boiler Flange, Forging Rings, Forged Flange
FOB Price: US $ 1 / Piece
Min. Order: 1 Piece
Standard: ANSI
Type: Welding Flange
Material: Carbon Steel
Structure: Lateral
Connection: Clamps
Sealing Surface: RF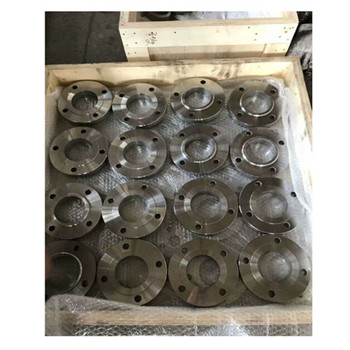 Awwa C207-18 Class D 150 Psi 175 Psi Ring Flanges
FOB Price: US $ 5 / Piece
Min. Order: 50 Pieces
Standard: ANSI, DIN, JIS, GOST
Type: Welding Flange
Material: Carbon/Stainless Steel
Structure: Flanges
Connection: Welding
Sealing Surface: FF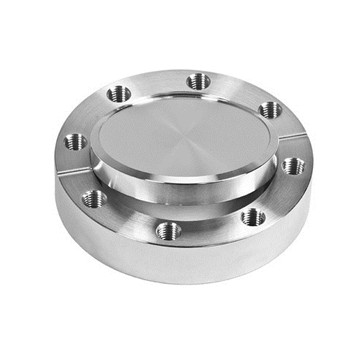 Stainless Steel Forged Flange/Pipe Forging Flange, Steel Flange Flange
FOB Price: US $ 1 / Piece
Min. Order: 1 Piece
Standard: ANSI
Type: Welding Flange
Material: Carbon Steel
Structure: Lateral
Connection: Clamps
Sealing Surface: RF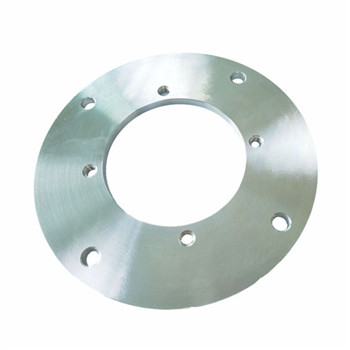 Stainless Steel Forged Threaded Flange
FOB Price: US $ 5-10 / Piece
Min. Order: 100 Pieces
Standard: ANSI, DIN, GB, JIS, GOST
Type: Welding Flange
Material: Stainless Steel
Structure: Lateral
Connection: Welding
Sealing Surface: RF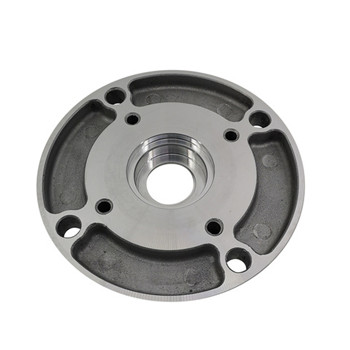 Boiler Flange
FOB Price: US $ 1 / Piece
Min. Order: 1 Piece
Standard: ANSI
Type: Welding Flange
Material: FeSi
Structure: Lateral
Connection: Clamps
Sealing Surface: RF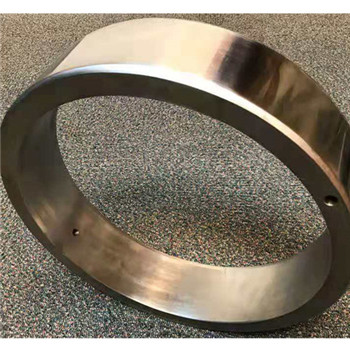 Awwa C207-18 Class E 275 Psi Ring Flanges
FOB Price: US $ 5 / Piece
Min. Order: 50 Pieces
Standard: ANSI, DIN, JIS, GOST
Type: Welding Flange
Material: Carbon/Stainless Steel
Structure: Flanges
Connection: Welding
Sealing Surface: FF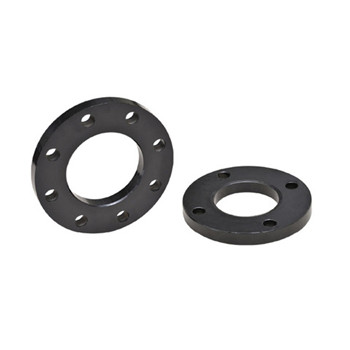 Strong Machining & Heat Treatment Abilities on Forging Flange Vessel
FOB Price: US $ 1 / Piece
Min. Order: 1 Piece
Type: Welding Flange
Material: FeSi
Structure: Lateral
Connection: Clamps
Sealing Surface: RF
Manufacturing Way: Forging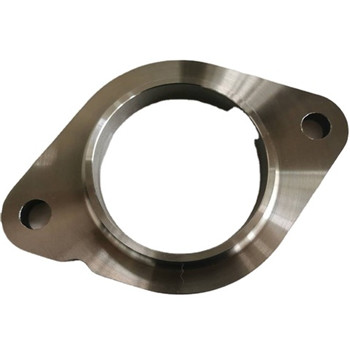 Stainless Steel Forged Flanges
FOB Price: US $ 5-10 / Piece
Min. Order: 100 Pieces
Standard: ANSI, DIN, GB, JIS, GOST
Type: Welding Flange
Material: Stainless Steel
Structure: Lateral
Connection: Welding
Sealing Surface: RF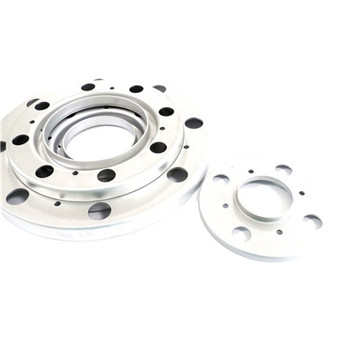 Customers' Designs for Forging Flange, Private Custom Forged Flange
FOB Price: US $ 1 / Piece
Min. Order: 1 Piece
Standard: ANSI
Type: Welding Flange
Material: Carbon Steel
Structure: Lateral
Connection: Clamps
Sealing Surface: RF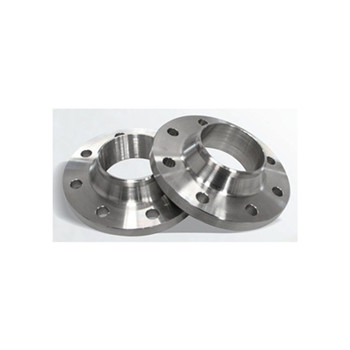 Carbon Steel with Forging Flange, Alloy Steel on Forged Flange, Stainless Steel, Super  Alloy with Forging Flange,
FOB Price: US $ 1 / Piece
Min. Order: 1 Piece
Standard: ANSI
Type: Welding Flange
Material: Carbon Steel
Structure: Lateral
Connection: Clamps
Sealing Surface: RF
Sourcing Guide for S31254 Flange:
With hundreds of thousands of products to choose from and an ever growing product range, your industrial equipment needs are sure to be met here. Our China manufacturers & suppliers will provide a full-service to keep you up and running and meet your unique equipment requirements. If you are interested in China S31254 Flange, You will be amazed by the variety of the product choices such as flange, steel flange, pipe flange. Besides, their competitive & cheap price of S31254 Flange factory would get you an edge in your own market. It's well known that product quality and safety is a stronger priority for this equipment industry and also for the buyers, here you are offered a greater chance to find trustworthy manufacturers & factories who are delivering high levels of performance, efficiency and reliability in their products all the time. With thousands of quality suppliers & manufacturers, we are sure that they can provide all equipment for sale, services and solutions for your various industrial applications.